Blaze Christmas Opening Hours
We will be closed for a few days over the Christmas period to rest and re-charge our batteries!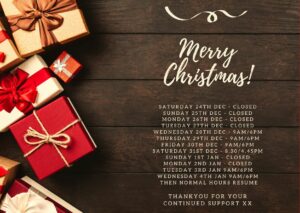 Hope you all have a lovely time whatever you get up to – thanks so much for your support, cards, cake and chocolates!
We are very grateful to be here and will continue to be Covid free (hopefully) in the New Year.
See you all soon – team Blaze xxx